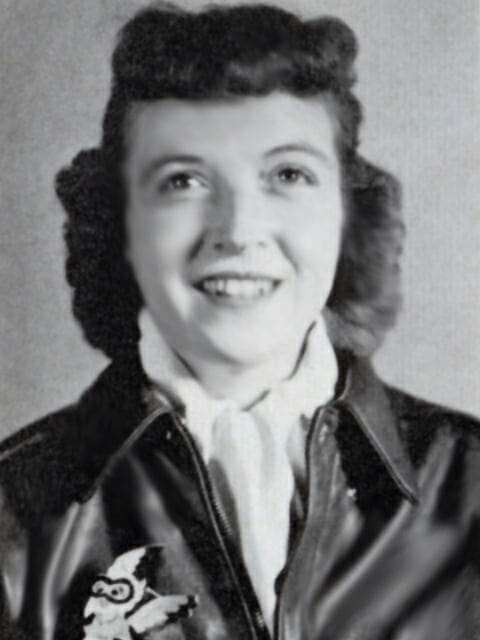 Enid Clifford Fisher, WASP Class 43-6, was born in 1917 in Everett, Washington. From a young age, Enid had an interest in flying, and negotiated with her parents to let her take flying lessons after she graduated from college.
Not long after graduating from Oregon State University, Enid signed up for a Civilian Pilot Training Program and began ground school classes at night while working at a department store during the day.
Enid married Donald Fisher in October 1941. Her husband was deployed with the Navy Corps of Engineers in 1943, and in the same year, Enid was accepted into the Women Airforce Service Pilots (WASP) program.
Like many of her fellow WASP, Enid paid her own way to Sweetwater, Texas, for WASP training. She graduated in October 1943 with 83 other female pilots in her class.
During Enid's time of service, she flew many aircraft including the DC-3, P-39, P-40, P-47, P-51, P-63, and of course, the AT-6 – perhaps even WASP Squadron's AT-6 "Nella" while at training in Sweetwater.
After the war, Enid became a teacher, earned her Master's Degree, and traveled the globe with her husband.