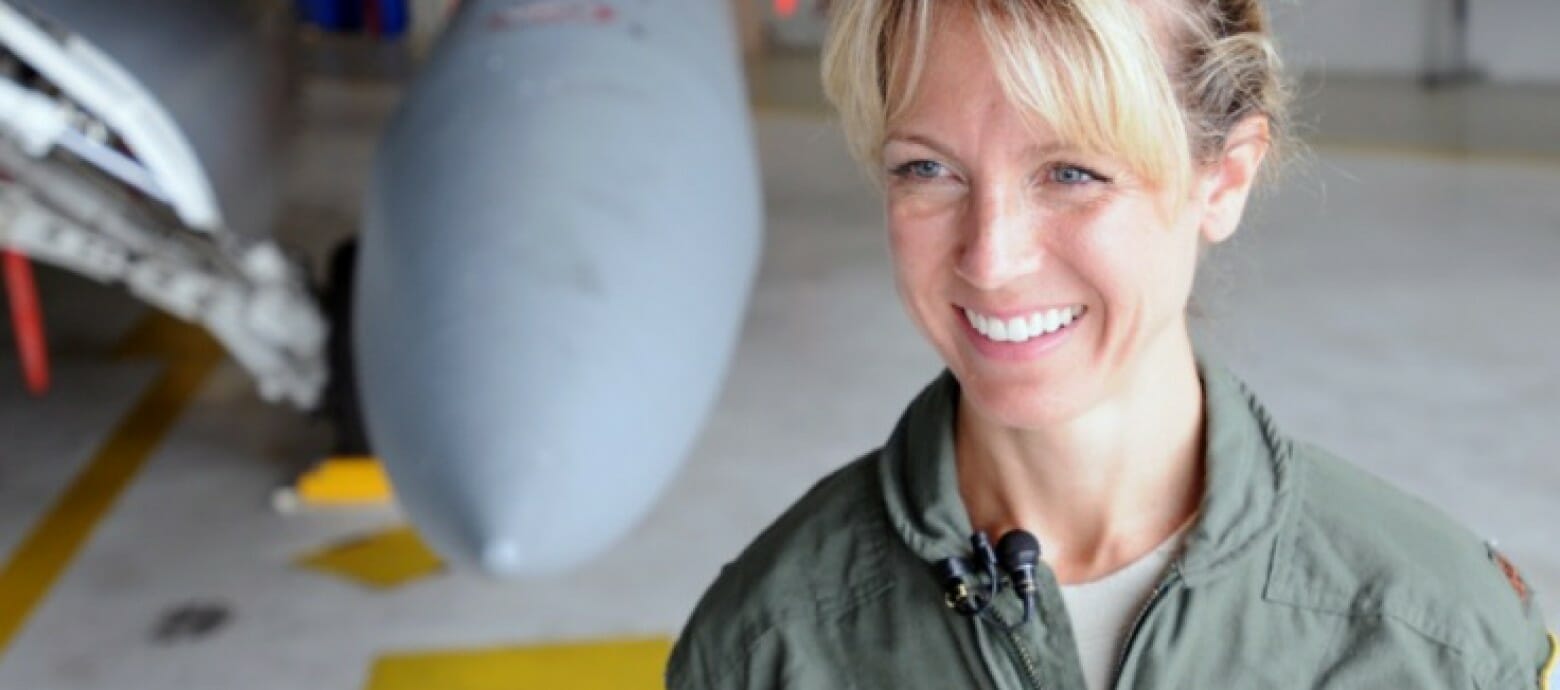 Trailblazers come in many forms. They are the backbone of progress. One such group of groundbreakers was made up of women who dared to stand up for what they knew they could do: serve their country at a time of war, with dignity and courage, in a way women had never been allowed to before. The Women Airforce Service Pilots (WASP) of World War II led the way for women in military aviation and set in motion a change in mindset that would ultimately allow women to serve as fighter pilots. Women like Heather Penney.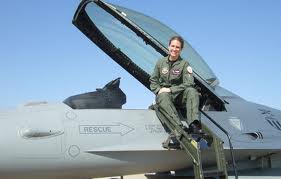 Penney, a former fighter pilot with the Air National Guard, tapped into a deep courage and sense of service to country when she answered the call on the morning of Sept. 11, 2001, to intercept hijacked passenger jet United Airlines Flight 93 that was feared to be set on a collision course with Washington, D.C. Though there was no time to load armament on her F-16, she went in with a clear mission to take down this potential missile at whatever cost—even that of her own life. Flight 93 never made it to Washington. The brave passengers aboard took control of the plane and crashed it into a Pennsylvania field before Penney arrived.For this she has familiarity, but she never wanted it to make her a celebrity. She is humble, filled with a sense of service to her country as instilled by her father, and his father before him. Her mission on the morning of 9/11 was to protect our nation's capital, and she did so with absolute selflessness.
Prior to 1993, women were unable to serve their country in a role such as Penney's because combat missions were off limits to women. Congress had to pass registration to allow women into combat aviation; until then, military leaders had feared women weren't strong enough to endure the pressure. Since then, female pilots like Penney have shown their aviation prowess and ability to get the job done time and again in combat zones like Iraq and Afghanistan.
Her call sign is Lucky. But it wasn't luck that got Penney through two college degrees, a commission as an officer and two tours in Iraq. It was determination and the belief that if you rise above any obstacle set before you, anything is possible. As the only woman in her fighter pilot training class, and again the only woman in her fighter squadron, Penney was able to draw upon the legacy of the WASP to be reminded of her ability to succeed at whatever she put her heart and mind to.
During WWII, female aviators had to work twice as hard for the same opportunities as men, yet they still had not been allowed to fly in service to their country. Leaders of that time suggested that women lacked the strength and agility to fly military aircraft. When the WASP formed in 1942, they were not set up to succeed. In the face of adversity, they worked hard to overcome the negative perceptions and prove that they could assist their country in a time of great national need. They courageously fought for the right to serve their country even though there were others who actively tried to thwart them.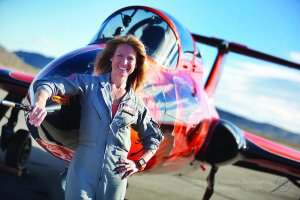 Penney has raced in the Jet Class of the Reno Air Races; flew her vintage 1941 Taylorcraft airplane solo across the county at the age of 24; and attained many other lofty goals she has set for herself. She attributes her success to hard work, belief in her abilities and her "spiritual grandmothers" of the WASP, whose strength reminds her she is not alone.
With the Commemorative Air Force, Penney is dedicated to ensuring the story of the WASP is told to future generations to inspire other women and girls to reach their true potential, and to inspire everyone to RISE ABOVE the challenges in their own lives, just like the WASP.