Your Support can make a difference,
For the youth we educate and the plane we fly to carry the WASP Legacy around the country
********************************************
Click here to contribute:
*****************
The Squadron AT-6 is officially "Nella"
We happened to take a picture at Oshkosh 2017 of her nestled up beside FIFI (the only regularly flying B-29); so touching, moving and maybe poignant re a time gone by.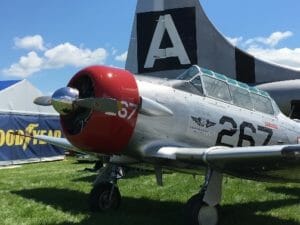 Elaine, our Historian, suggested we connect the WASP gremlin / mascot Fifinella with the picture and the 2 notable planes.  Thus, Fifi and 'Nella…
Nella  can use YOUR support for 2018
In order to PRESERVE AND GROW HER WASP LEGACY 
Provide rides to WASP as she travels on tour – $250 each.

Add WASP signatures to the luggage compartment – PRICELESS.

Appear at WASP Homecoming, May 2018, at the National WASP Museum, Avenger Field, Sweetwater, TX –  

approximately $1,500

Provide ride for a WASP from Dallas to SweetWater as part of Homecoming appearance – PRICELESS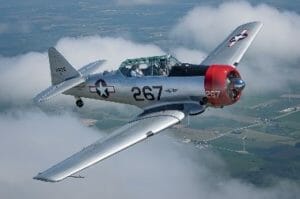 SHE WILL NEED REPAIR and MAINTENANCE
Building a reserve for her next overhaul that could cost tens of thousands
Funds for her annual, her insurance, and CAF Fees, which total approximately $23,000 per year.
OUTREACH EDUCATION takes time
and MATERIALS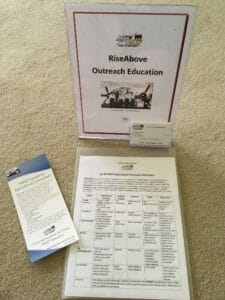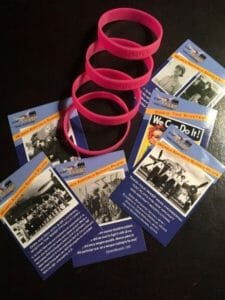 Volunteer your time if you can, or support the effort with your dollars, that buy items for the students to use for remembering their learning as well as for producing handouts, signs promotions.