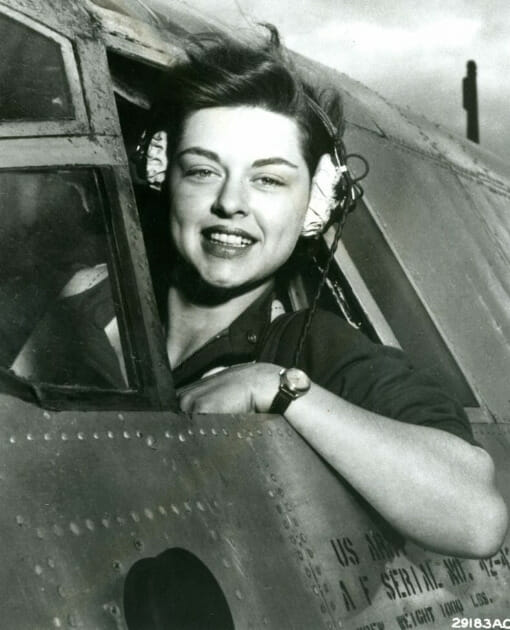 You might recognize this iconic photo of a Women Airforce Service Pilot (WASP) in the pilot's seat of a Martin B-26 Marauder, but do you know who she is?
If you guessed Elizabeth "Libby" Gardner of WASP Class 43-W-6, you were right!
Gardner was born in Rockford, Illinois in 1921. She was a mother and a housewife before WWII started. She answered the call of duty when the war started and was one of some 1,100 women who graduated from the WASP training program out of the 25,000 that applied. As a WASP, Gardner tested planes, instructed pilots, towed targets used for anti-aircraft artillery practice and assembled planes.
After the war, she worked as a commercial pilot for Piper Aircraft Corporation, and a test pilot for General Textile Mills where she worked on an experimental aircraft parachute. On at least two occasions, Gardner was forced to bail out of the aircraft.
Gardner was recognized for her military service along with other WASP members in 2009 with the Congressional Gold Medal.
Elizabeth Gardner died in 2011 at the age of 90.