Francie Meisner Park,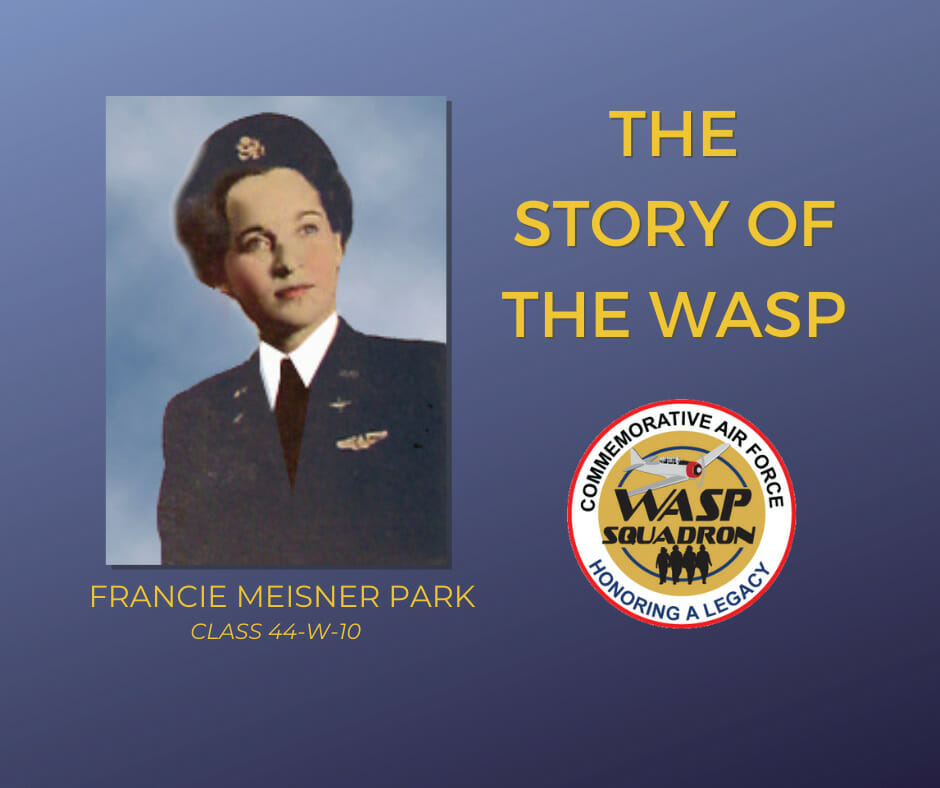 WASP Class 44-10, was born in 1919 in Piper, Kansas. After the war broke out, Francie joined the Women Airforce Service Pilots (WASP) and learned to fly the PT-17, BT-13, PT-19, and the AT-6. During her service as a WASP, she was stationed at Goodfellow Army Air Field in San Angelo, Texas, and worked as a Link instrument instructor.
Francie was one of nearly 1,100 WASP who were the first women to fly U.S. military aircraft. The WASP flew all planes in the military's inventory some 60 million miles at 134 bases.
After the war, Francie married fellow pilot John Russell Park in 1947, and went on to be featured in several books about aviation including Martin Bowman's "Handbook of U.S. Air Forces 1939-1945" and "Stearman." She passed away in 2002.