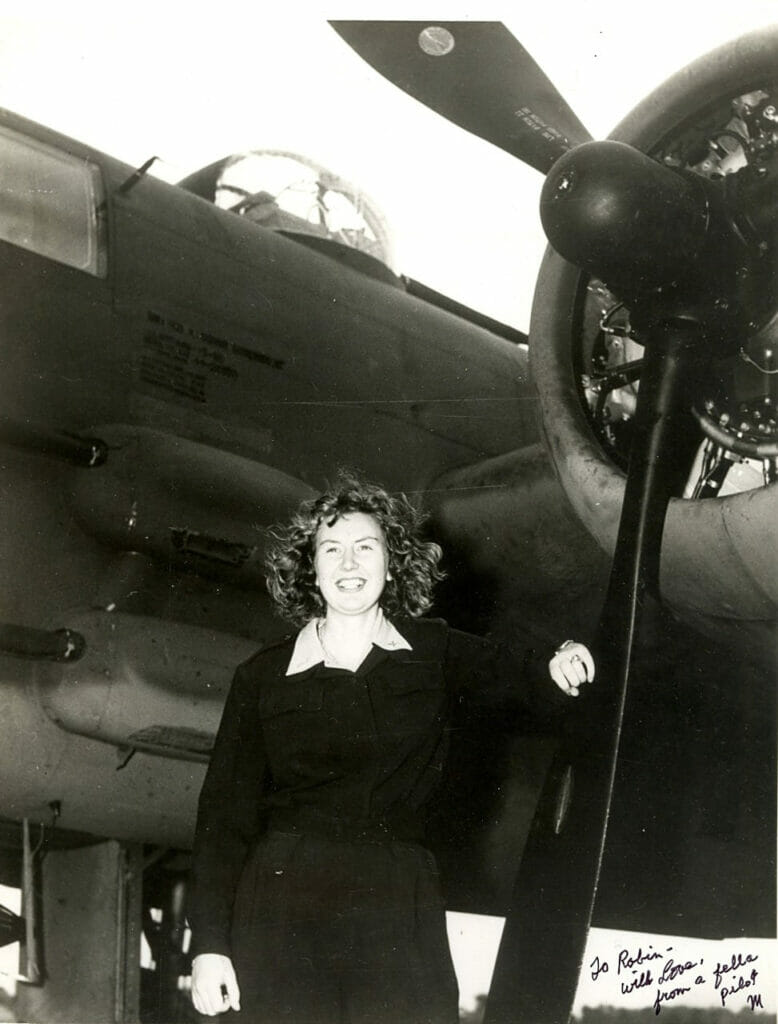 They say Margaret Kerry Boylan, WASP Class 43-W-2, drove fast, played vigorously, loved life, and charmed – literally – everyone she met.
Born in Ada, Oklahoma, Margaret grew up riding horses and became a riding instructor at a girl's summer camp in New Mexico. After attending college for a year, she returned home and began learning to fly a Piper-Cub that her father purchased for her. She honed her skills and eventually paid her own way and graduated from Women Airforce Service Pilots training.
While stationed at Romulus Army Air Base in Michigan, she ferried America's most powerful aircraft around the country, including P-51s, P-39s, P-40s, P-46s, B-25s.
After the war, Margaret continued to live a vibrant and spirited life, attending Columbia University, marrying fellow aviation enthusiast, Robert J. Boylan, living in Singapore, Australia, Japan, India, and eventually Washington D.C. where she worked for the FAA until she retired in 1986.
Margaret passed away in 2010 at the age of 89, and is buried with her late husband at Arlington National Cemetery.