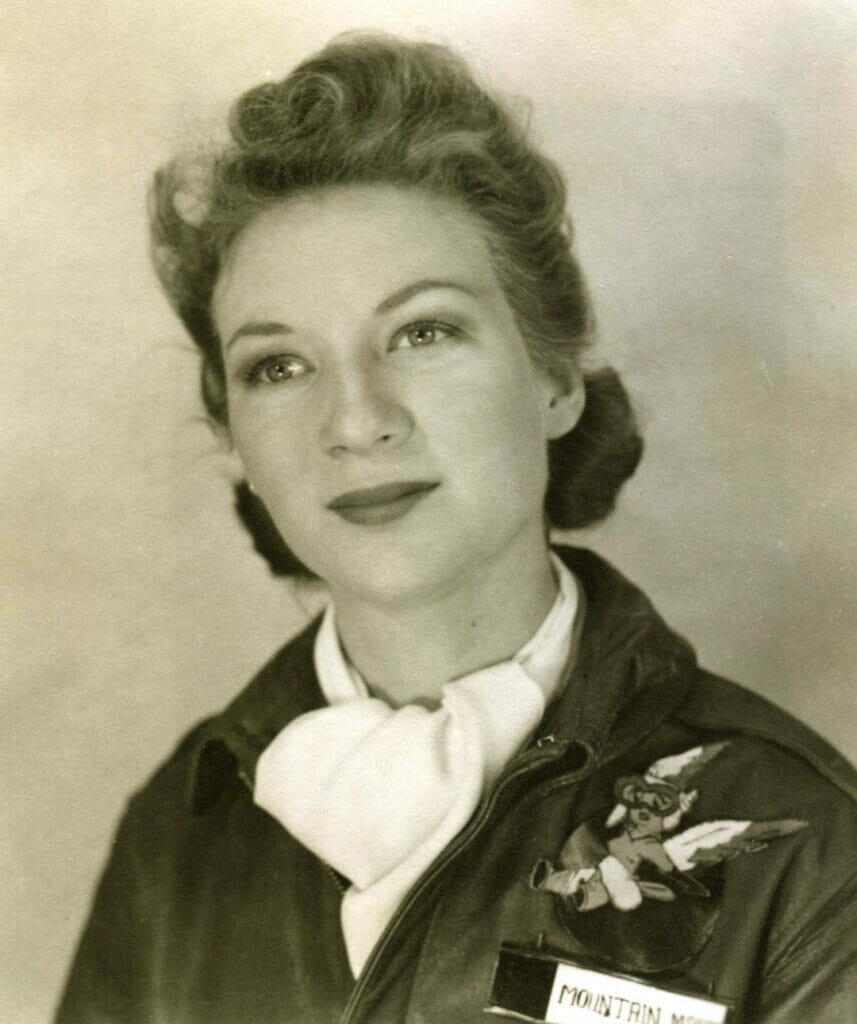 Born on a cold February morning in a small farm house in West Liberty, Iowa, Marie Mountain Clark, WASP Class 44-W-1, got an early start in aviation. It was the responsibility of Marie and her younger sister to turn on the aircraft marker lights on the Des Moines Radio Range tower.
In 1939, while studying music at Drake University, Marie joined the Civilian Pilot Training Program and learned to fly at the Des Moines Flying Service. She joined the Women Airforce Service Pilots (WASP) in August 1943 after logging 76 hours.
Marie graduated from WASP training in February 1944 and was stationed at the Las Vegas Army Air Base where she taught instrument flying to commissioned pilots and flying gunnery-training missions in AT-6s, just like WASP Squadron's "Nella."
Part of her assignment was serving as an engineering test pilot for the Bell P-39, the Bell P-3 and the Beechcraft AT-11. She also flew B-26s and B-17s. By the time the WASP were de-activated in December 1944, Marie had logged 736 hours in her time of service. She was also a member of the Caterpillar Club, a select group of pilots whose lives have been saved by parachutes.
Marie married John Alden Clark, a bomber pilot who had completed 32 missions in B-17s over Germany.