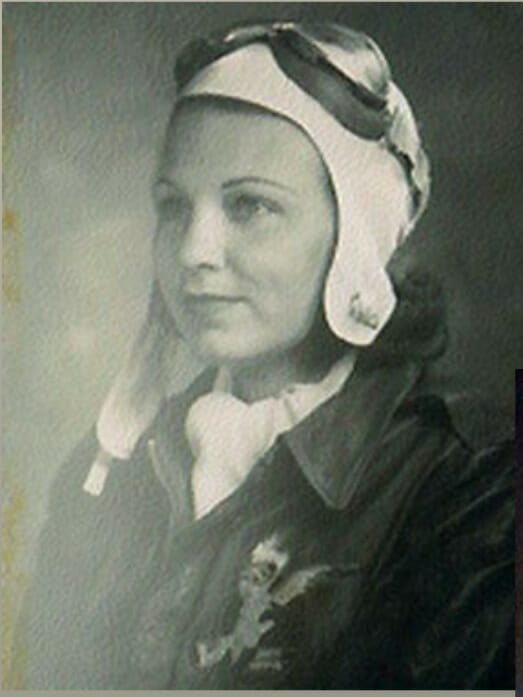 During her time serving in the Women Airforce Service Pilots (WASP), Mary Helen Gosnell Chappell, WASP Class 44-6, ferried secrets. From top secret cargo, to scientists working on the development of the atomic bomb, to classified documents, Gosnell was frequently met by the FBI upon landing. Agents would escort passengers or secure mail – Gosnell never learned the details about what she was carrying. She was part of Col. Paul Tibbets "Green Hornet Line" shuttle service during WWII.
In addition to flying alongside Col. Tibbets, Gosnell was also copilot to General Frank A. Armstrong – the inspiration for the main character in the novel and film "Twelve O'Clock High."
Gosnell spent hundreds of hours as a WASP flying a myriad of aircraft including B-17s, B-29s, C-46s, C-47s, and C-54s. She also flew AT-6s – perhaps even WASP Squadron's AT-6 known as "Nella" that is still flying today in honor of the WASP.