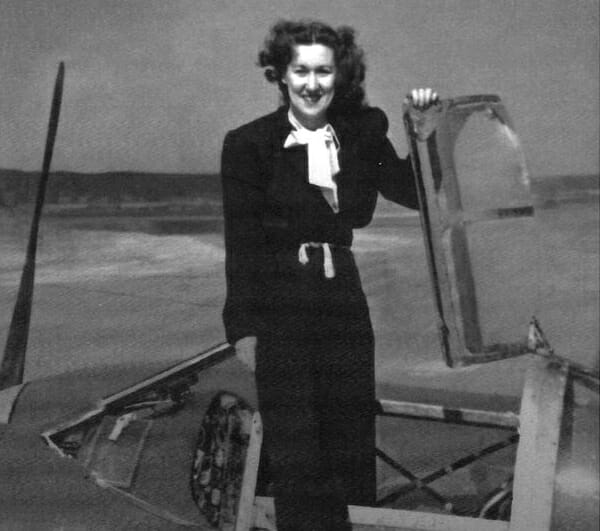 Nadine Ramsey Class 43-W-5 overcame extraordinary challenges only to become an elite, trailblazing pilot. She was raised in Depression-era Kansas, and when she was 17, her father was arrested for spousal abuse. After her father's death in jail, Ramsey dropped out of school to become a secretary to help support her family. Ramsey would visit the nearby Beechcraft plane factory for flying lessons after work – a secret she kept from most people at first.
In 1938, Ramsey made headlines as she began to fly a Kansas airmail route – she was one of the first two women to fly the US Air Mail.
After suffering and recovering from a flying accident where she almost lost her leg, Ramsey joined the Women Airforce Service Pilots (WASP) in 1943. As a WASP, Ramsey learned to fly fighter planes and many other aircraft including PT-19, BT-13, UC-78, AT-6, P-39, P-47 P-51, and P-63 planes. She was one of only 26 WASP who flew a Lockheed P-38 Lightning.